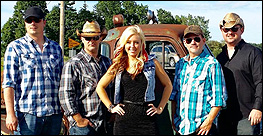 Original & Cover
Country
Pop
Rock
Dance
80's
70's
Current
Original & Cover
Summer Festivals
Clubs
Corporate
Typically entire Chicagoland and Midwest within 3-4hour drive with Hotels and backline.
The band is willing to travel anywhere.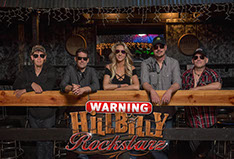 Bio
Poster 11 x 17
Stage Plot / Input List
Chicagoland's #1 Country Band - Live from Nashville Tour 2017
Hillbilly Rockstarz are Chicago's very own country super group, specializing in covering the latest hits in country music, along with many of your classic favorites, The band is always true to the original recording, so they always gotcha covered. Each member of the band shares one thing in common, the desire to perform an entertaining and fun show, full of radio friendly country music, Their show always promote's a good time. Country Music fans love the connection the hillbillyz have with their audience and their connection is second to none. A Good time's show is what they guarantee and they deliver. Many bands are trying to emulate the Hillbilly Rockstarz show, but as the fans can attest, there's only one Hillbilly show and they are second to none. They perform all the top hitz found on Todays country radio week after week, mixing up the show with all your favorites. Hillbillyz will hit y'all with some Blake Shelton, Little big town then Miranda Lambert, Darius Rucker- Into some country rockin' Jason Aldean, Luke Bryan and Florida Georgia Line. Then look out...as they surprise the audience by transcending time with classics by Johnny Cash , Willie and Waylon even Patsy Cline. All the top hitmakers are on this super bands setlist- Kenny Chesney, Band Perry, Sara Evans, Billy Currington, Carrie Underwood, Lady Antebellum, Big & Rich. Yes...even some Taylor Swift to round out the younger fans, HBRS also mixes in a few rock classics from Bon Jovi, Guns & Roses and AC/DC.
The Hillbilly show has something for everyone, Hillbilly Rockstarz amazing talent and versatility is exactly what keeps their fans coming back for more.The band always leave's the fan's wanting.... "one more" "one more"...is what you hear after the last note!
"It's a tough job being named Chicagolands Premier Country band by US 99 but someone's gotta do it"
This amazing group is made up of Chicagoland's most dynamically talented musicians, with very diverse and multi-talented backgrounds.
Having shared stages with many national artists from the Nashville and Los Angeles scene. In the last few years, they have managed to build an amazing army of loyal hillbilly friends and fans AKA Hillbilly Army. Many ask... "How do they do it? It's quite simple: Mix in great radio friendly country hits + amazing fans we call friends, this = GOOD TIME'S, and that is what today's country music is all about. Hillbilly Rockstarz has expanded their tours to the entire midwest and southern region's so keep an eye out for a hillbilly sighting in your town! Whether you're an individual looking to hire a professional and fun band or a festival looking for Top Tier entertainment, this band is for you.
Your event is guaranteed fun time's listening and dancing to this entertaining group of amazing musicians. Hillbilly Rockstarz = Good Time's. So what are you waiting for..?